Tesco Bank Football Challenge
Midlothian Primary Schools are receiving 6 weeks of free football coaching!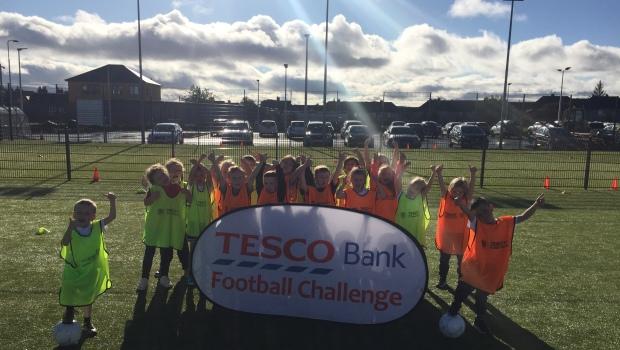 Midlothian Primary school kids are receiving 6 weeks of fun football sessions as part of the new block of Tesco Bank Challenge programme.
Scottish FA Licensed coach Kevin Bracks delivers fun skills and small sided games to Primary 2 boys and girls in a number of schools throughout Midlothian.
Paradykes Primary school P2 classes are currently enjoying their 6 week block of fun sessions.
During the programme the pupils will receive details of the local football club in there area and have the opportunity to join to continue their enjoyment in football.