Lasswade Area
Bonnyrigg PS, Burnbrae PS, Hawthornden PS, Paradykes PS, Lasswade PS, Loanhead PS, Rosewell PS, St Margaret's, St Mary's, St Matthew's, Lasswade HS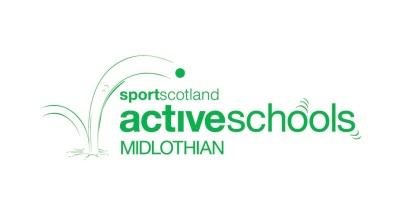 Lasswade Active Schools offers a range of new and exciting sports and activities to be enjoyed by all pupils. We cover all ten primary schools in the towns of Bonnyrigg, Lasswade, Loanhead and Rosewell.
Our classes are for boys and girls from Primary 1-7, and the activities include traditional sports such as tennis, hockey and athletics as well as new and exciting activities such as Street Dance, Taekwondo and Judo.
We have formal school-club links established clubs such as Elite Taekwondo Scotland, Broomieknowe Golf Club and we also have a strong link with Kic Dance and Upbeat Dance.
We also work closely with both the Scottish Football Association and Lasswade Rugby Club to offer both football and rugby sessions as part of our programme.
Active Schools in Lasswade is always looking to recruit volunteers to assist and lead sessions in our community. If you feel you could help with any of the classes, in any way, shape or form, please do not hesitate contact us using the details above or complete the form in the get involved section.
Lasswade High School have offered a wide range of sports and physical activities over the last few years, from Cheerleading to Handball and most things in between. We aim to offer a diverse range of opportunities and encourage pupils to try new and exciting sports, as well as promoting the more traditional team sports.
At Lasswade we have several teams in Rugby, Football, Netball as well as activities for all year groups such as Dance and Fitness - there really is something for every age and ability! Our clubs run during and after school so there are plenty of opportunities to get involved.
We have strong links with Lasswade Rugby Football Club and are lucky to receive the coaching expertise from local Club Development Officer Jack Forrester. We link with Midlothian Ski Centre and offer snow sports on a termly basis, with some of our pupils competing on a national level.
Our wide range of extracurricular offerings is possible due to the time and effort of our coaches and volunteers. We are always on the lookout for people with sporting skills and knowledge to add to our ever increasing network of volunteers. At Lasswade we aim to improve the lifestyles of our pupils with physical activity and sporting opportunities at the heart of what we do.
For more information on any of our programs, please visit the news section or follow us on twitter @Active_Lasswade
Lasswade Coordinators: Judith Clyne-Parker and Jenny Potts