Getting Started
Coaching or Volunteering is a great way to express your passion for sport and physical activity.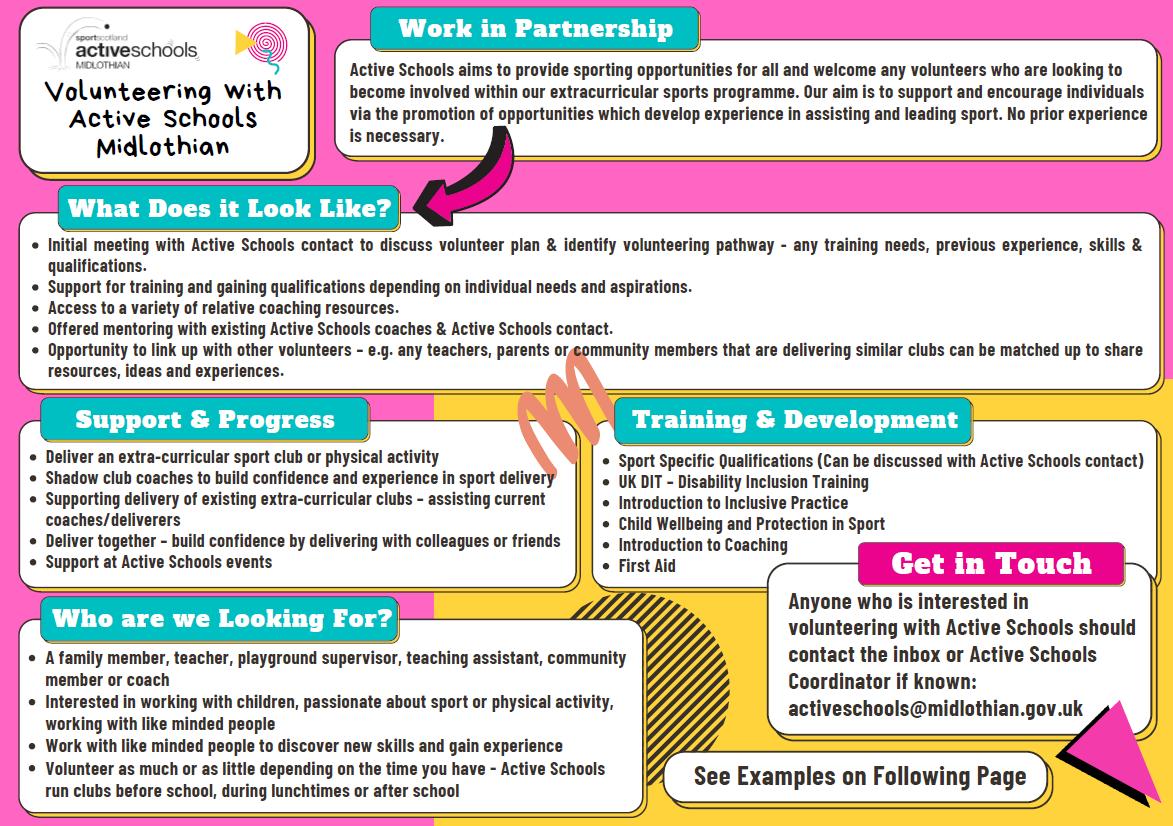 Volunteering can be a rewarding activity which helps you to meet new people and take on new challenges through roles such as coaching, assisting existing coaches or in administration.
The benefits of volunteering
There are many reasons to volunteer in sport – volunteers make sport happen and create the next generation of sporting stars!
You could be giving back but you'll also be helping make sport happen, without people like you, sport would not work!
Volunteering is also a great way to meet new people locally!
The Active Schools Team always need volunteers and coaches to help deliver their school programmes and can provide support and training opportunities. The team also links closely with local clubs so we can signpost you if you have a sport specific interest.
PVG Disclosure checks are carried out where required either by local clubs or Midlothian Council.
If you are interested in volunteering in sport in Midlothian, please contact: ActiveSchools@midlothian.gov.uk
Further information:
sportscotland - Volunteering in Sport