Online Training Opportunities
Take some time to develop your skills and add to your CV during lockdown by trying some of these online training opportunities.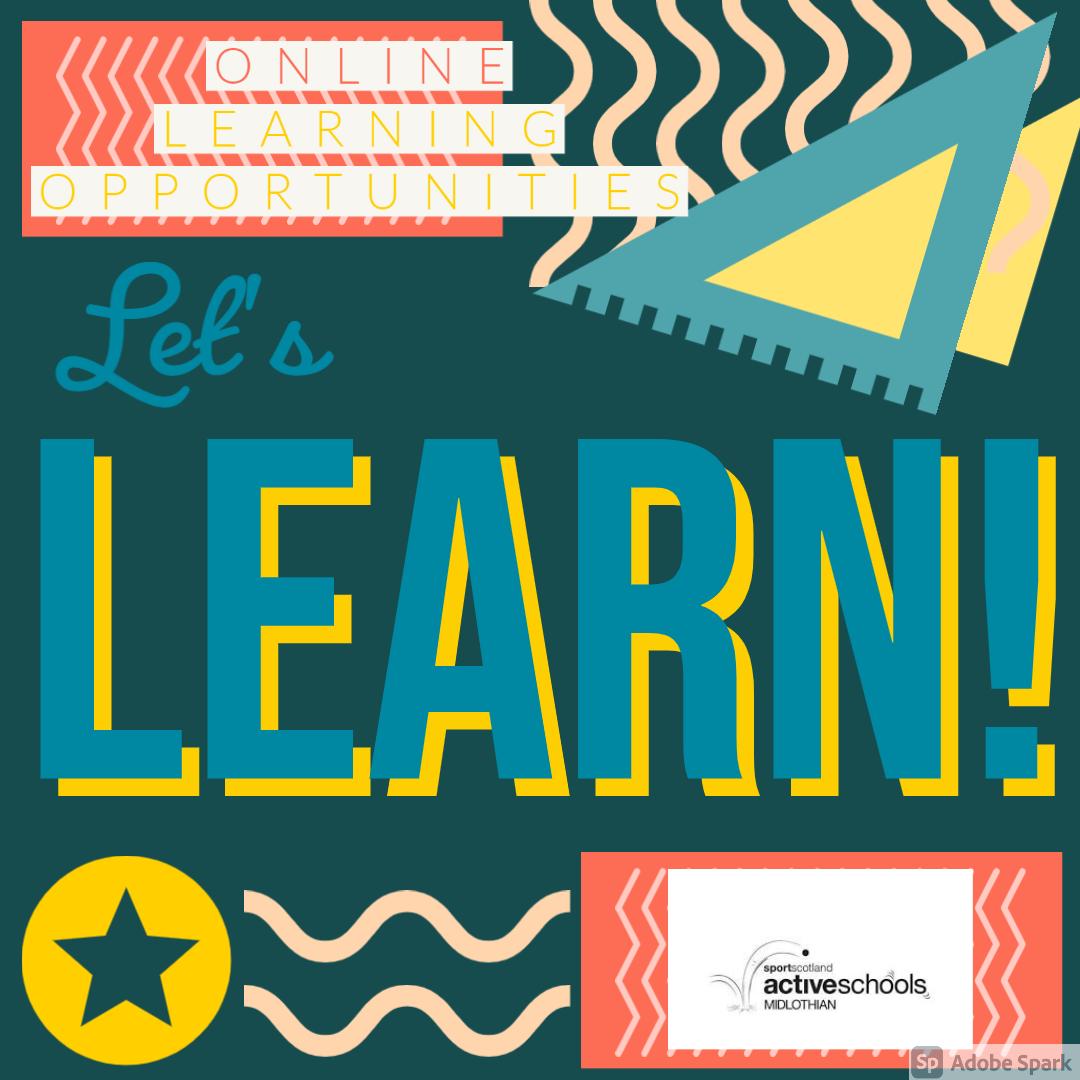 Below are links to a number of governing bodies and training providers. Some links may be offering generic sessions suitable to a variety of sports and target audiences and some may be more specific. Hover over & click to be taken to your chosen site.
Generic Training Opportunities for all Sports
SportScotland offers a variety of training options from child protection, mental health awareness and covid officer training to name a few, click on the links below to browse the site:
SAMH have a fantastic website that provides training and information on developing a greater awareness of mental health wellbeing in the workplace.
St Andrew's First Aid browse the online courses and book face to face courses near you!
UK Coaching There are a variety of training options currently available online at UK Coaching. Some courses are free to join and some may require a small fee or sign-up.
Scottish Disability Sport provide a year round programme of education and training opportunities for leaders, coaches and volunteers. Example sports are boccia, autism awareness and Disability Inclusion. Have a browse to find a course that develops your skills and your CV.
Volunteer Scotland are you looking to gain more experience by volunteering – why not take a look through this link to find out what is required of a volunteer, different training options and development opportunities for the future.
Open Learn There are some fantastic courses available to start right away – click on the link and get started!
National Careers Services a Skills Tool Kit offering online toolkits to develop computer skills and personal development.
Observatory for Sport in Scotland Keeping you updated with the latest news & research and are also offering a variety of webinars.
The Virtual College has produced a range of free e-learning courses in a variety of subjects with a lot very relevant to Sport such as; as Safeguarding Children, Health and Well-Being, Careers Advice and also free Prevent Covid-19 online workshop.
Future Learn is free to join and provides many courses with educators' guidance. Lots of free courses plus the choice of upgrading which is charged.
Children 1st Learn more about Safeguarding in Sport.
Sport Specific Training Opportunities & Info
Scottish Athletics Why not try a Leading Athletics course a basic entry level course for new volunteers/coaches: Leading Athletics - Scottish Athletics or you can access a other coaching/training options: Coaches - Scottish Athletics
Tennis The LTA are running online training for coaches of all abilities: Tennis - LTA. There is also an opportunity to take part in independent learning online – for more info: Independent Learning
Basketball Scotlandare running a free virtual Child Wellbeing and Protection in Sport Workshop in February 2021.
Scottish Hockey offers a range of training and development opportunities for those involved in the sport including coaches, volunteers and umpires. Their creative range of courses include courses, workshops, roadshows and Community of Practices.
Scottish Rugby coach education ranges from coaching P1 mini Rugby through to adult Rugby. Additional education covers Strength and Conditioning, Child Protection, First Aid and Officiating. Scottish Rugby use an online training platform that you will need to register with and then use a training key to get access to all SRU material. The code is SRUTH1872
Scottish Football offers a range of coach education courses including: Introdution to coaching (1.1), Youth & Adult Coaching (1.2), Youth & Adult Coaching Award (1.3) and Children's Coaching Award (1.3) Attending a Children's Wellbeing Course is a prerequisite to attending any of the above football coaching courses.
Details of SFA courses are also available on their twitter page
Scottish Golf provides education and training to those involved in the running and administration of affiliated clubs, through workshops and seminars. These include: Golf Coach Education, Get into Golf Workshops, Child Protection & Wellbeing in Sport, Child Protection & Wellbeing in Sport: Safeguarding Officer and Emergency First Aid
To find out more about Sports Specific Coach Education in a wider range of sports please contact Active Schools Midlothian: activeschools@midlothian.gov.uk