Hockey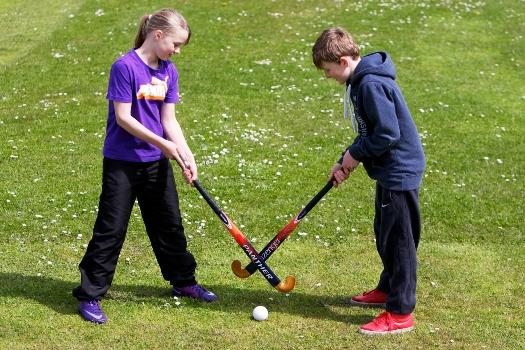 We work with a variety of partners to develop opportunities for young people to get involved and to excel in hockey in Midlothian. Eskvale Hockey Club provide training sessions for pupils aged 10-16 at Dalkeith Campus, Lasswade High School and Ladywood Leisure Centre. Primary school hockey festivals and summer hockey camps are organised by our Active Schools and Sports Development teams and we work closely with Eskvale Hockey club to develop community satellite centres throughout Midlothian.
The members of Midlothian Hockey Development Group are;
Midlothian Hockey Club
Active Schools
Midlothian Council - Sport & Leisure
Session times
Primary 4 upwards for all sessions:
Community Club - Dalkeith Campus, Dalkeith
Tuesdays outdoor 5.30pm - 6.30pm,
Community Club - Ladywood Leisure Centre, Penicuik
Wednesdays outdoor 5pm - 6pm
Community Club - Lasswade High School
Tuesdays indoor 5pm - 6pm
Newtongrange - Abbeylands
Wednesdays Outdoor 6pm - 7pm
pupils £3.30 per session.
Community Clubs organised by Midlothian Council
0131 561 6529