Scottish FA Early Years Programme
New SFA programme to be delivered for boys and girls aged 18 months to 3 years old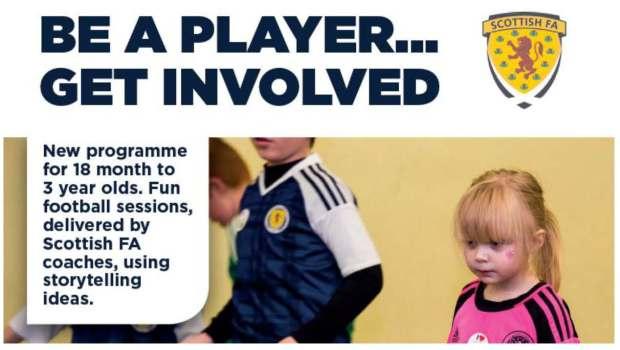 SFA/Midlothian Council are starting new football programme for boys and girls aged from 18 months to 3 year olds.
The purpose of the sessions is to focus on how children grow, develop, interact and learn.
We will be incorporating FUNdamental skills.
The kids will be allowed to express themselves, problem solve, come up with own ideas.
This will provide opportunity for imaginations to run wild within the "Early Years " session stories.
To book places for this class phone Lasswade Centre on 0131-271-4533
See attachment for more details.