Midlothian Commonwealth Passport
Get active and enjoy a range of sports with the chance of prizes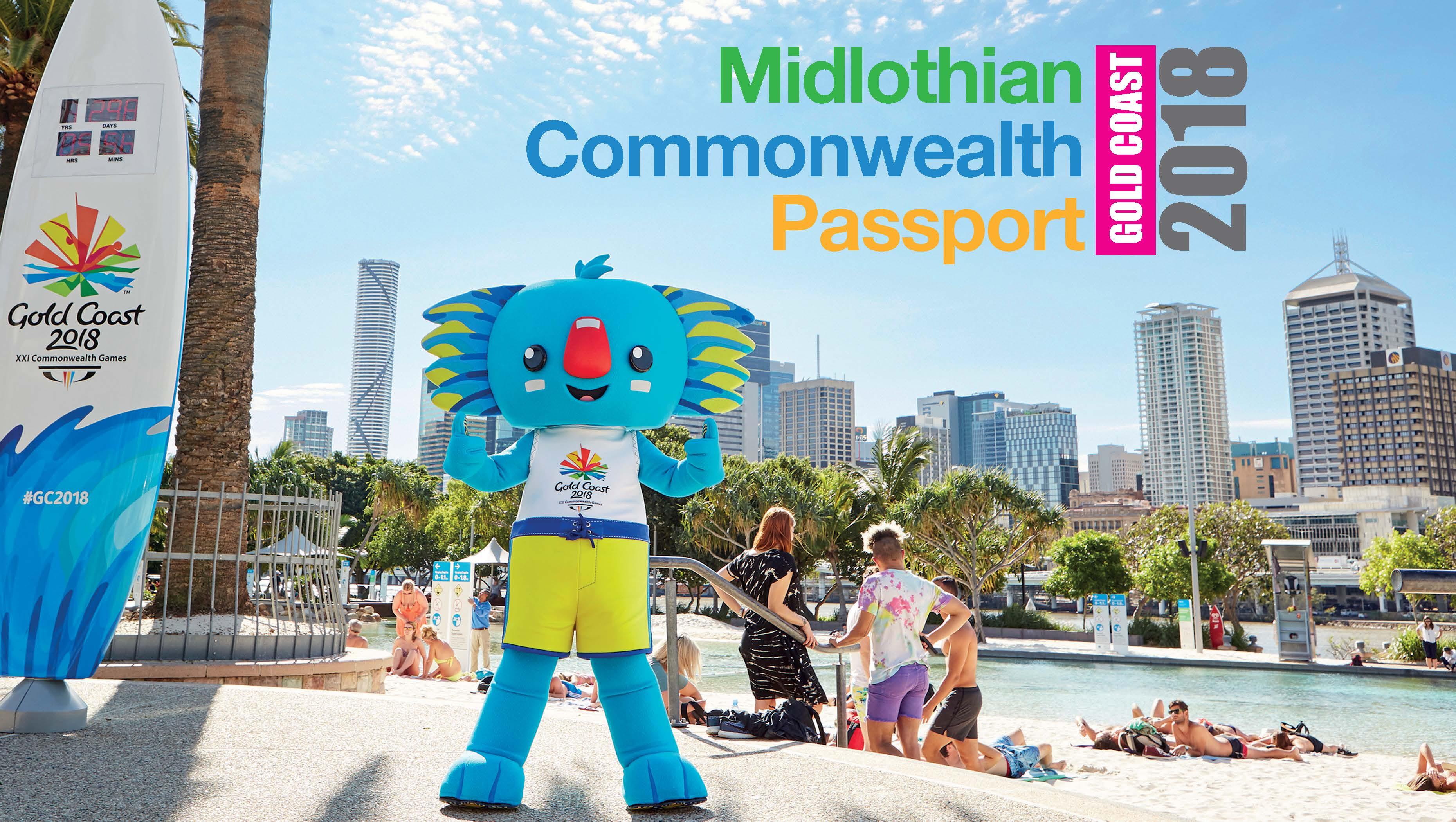 What's it all about? To celebrate the Gold Coast 2018 Commonwealth Games, the passport aims to encourage our young people to get active and enjoy a range of Commonwealth sports amongst some other popular local options.
Who can take part and when? P1 to P7 between Tuesday 9 Jan and Sunday 3 June 2018 and recorded activity must take place outside school time e.g.lunchtime, after school, evening or weekends.
How can I get involved and does it cost? Take your Commonwealth Passport along and ask the witness to sign to confirm your attendance. The cost for the activities will vary with some being free.
How do I prove I have taken part? A witness can be a coach, teacher, parent or a member of staff at the facility/venue
How can I find out about activities? Where you can achieve points in each sport/activity are detailed on attachments below. These activities can be organised club sessions or e.g.booking a badminton court independently or round of golf with a parent.
Are there any Prizes? The school with highest percentage of returns will receive an Athlete Visit, 2nd & 3rd will receive £100 & £50 respectively for their school to spend on sports equipment.
All pupils who achieve Bronze, Silver or Gold will receive an individual prize and will be entered into a draw for prizes on the attachment below.
If you have lost your passport you can print a new one using the attachment below
Should you have any further questions please contact: ActiveSchools@midlothian.gov.uk or 0131 561 6519