Lasswade Area Active Schools Programme Jan - March 2018
Please click on the appropriate school link at the bottom on the page to view this term's Active Schools Programme!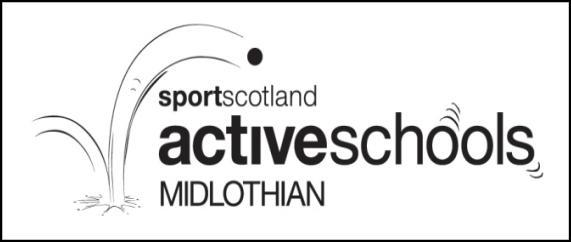 At Active Schools we have many opportunities to take part in sport-
PLEASE CLICK ON THE LINK TO THE APPROPRIATE PRIMARY SCHOOL'S ACTIVITY PROGRAMME AT THE BOTTOM OF THE PAGE.
Simply select your activity, complete the attached form and return it to the office with payment in a clearly marked envelope.
ALL CLUB BOOKING FORMS MUST BE HANDED INTO THE OFFICE BY FRIDAY 19TH JANUARY 2018..
Please enclose the exact amount in a clearly marked envelope as change cannot be given. If you do not have an envelope, please pick up an Active Schools money pocket from the School Office.
Cheques should be made payable to: 'Midlothian Council'
Please see attached flyer below for more information.