Get into Summer
This page lists the activities available through our Scottish Government funded Get into Summer campaign along with the activities already available through local clubs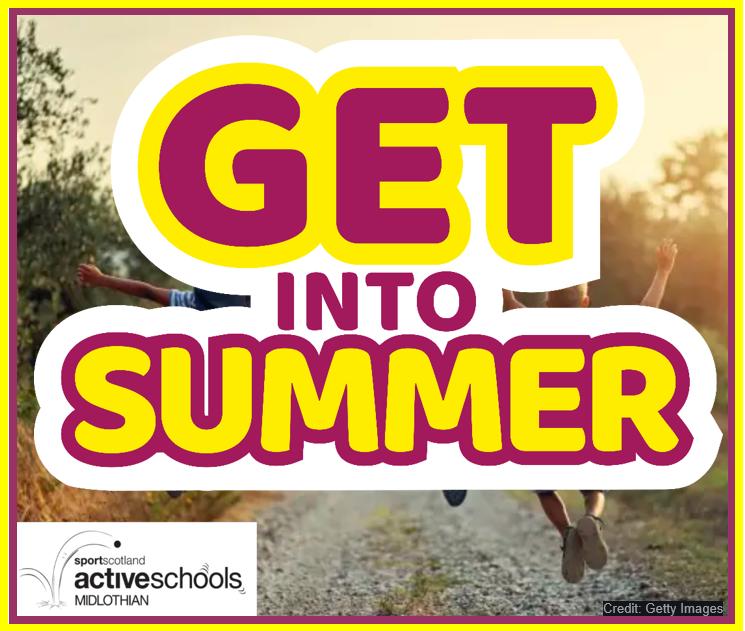 Supported by Scottish Government funding through sportscotland, a national 'Get into Summer' campaign will help children, young people and families reconnect and re-engage with their local communities and the environment and provide opportunities to socialise following a challenging period for everyone due to the COVID-19 pandemic.
The Council is working with partners to ensure that young poeople and their families are able to access the opportunities available, we anticipate these will involve working with local sports clubs/organisations who link with Active Schools and council facilities and departments.
Specific 'Get into Summer' opportunities will only be available to targeted groups through CLL and therefore will be promoted directly to those in scope and may not appear on this page.
Further information will be available on this page so please save it for referenece throughout the school summer break.
Also detailed below are some of the activities already offered by the brilliant coaches and clubs we work with who have activities set up and running independent of 'Get into Summer'
Please click the web links or related documents below for more information
Website links:
Basketball – Boroughmuir Blaze: https://the-crags-centre.class4kids.co.uk/camp/53
Multi-sports - Bumblebee Sports: https://bumblebeesports.class4kids.co.uk/camps
FREE Disability Sport Activities - for Midlothian pupils aged 10 - 17 yrs with physical, visual or hearing impairment: https://www.scottishdisabilitysport.com/summer-camp-activity/