Fit for Girls - Midlothian
Overcoming barriers to sport participation in teenage girls across Midlothian.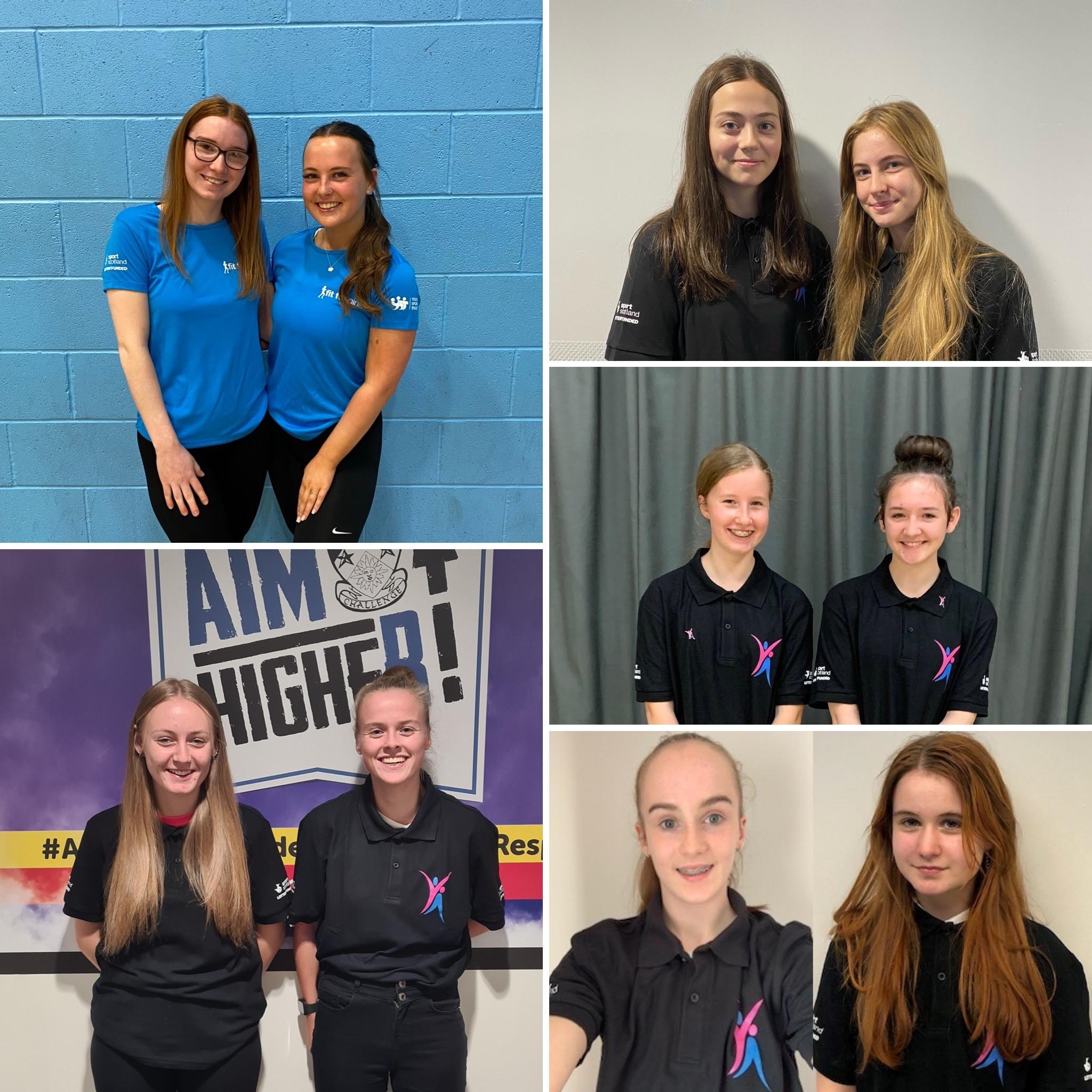 Overview:
Active Schools Midlothian has been working with a motivated group of girls from 5 local high schools. They have formed the Midlothian girls committee, looking to provide a voice for girls and help to overcome barriers to participation in their schools.
The Active Schools team in Midlothian have supported this group of girls in undergoing targeted training through the Fit for Girls programme. Fit for Girls is a joint initiative between Sport Scotland and Youth Sport Trust with main aims to bring about sustainable change in schools and build a positive future for girls' participation in lifelong physical activity.
The girls enjoyed two online training sessions delivered by members of the national Young Sports People's Panel, which involved inspiring story sharing, consultation tools and a variety of activities to open up conversations and get feedback about girl's participation in sport.
Fit For Girls Leaders & Workshops:
The Girls Committee / girl leaders ran 4 workshops in their schools to a mix of core PE classes and targeted groups of girls within the school who are less engaged with PE and sport.
They led a variety of activities using the tools and resources provided in their training to open up discussion and learn about the barriers to girls participating in sport.
Schools also conducted surveys and used consultation tools to identify common themes regarding girl's engagement with sport. This was done anonymously and allowed girls to chance to give honest opinions and have their voice heard.
Outcome:
Four workshops and surveys rolled out across 5 high schools in Midlothian led by 10 girls on the committee. This enabled 80 participants to take part in the workshops/surveys.
Through the above consultation and workshops common themes emerging from the S2/S3 girls participating were; mixed classes, competitiveness, fear of judgement, lack of confidence, lack of input in activities, time of PE/sport, peer pressure, equal opportunities for all genders.
Throughout the FFG journey the leaders not only developed their leadership and communication skills through the training and meetings but also gained confidence to go on and deliver workshops whilst forming new friendships and bonds within the committee.
Impact:
We now have a clearer overview of the barriers to girls participation and engagement in sport across Midlothian which will in turn allow us to work together to think of solutions and overcome
This project has provided girls in Midlothian with a platform to share experiences, stories and have open, honest conversations about taking part in PE and sport. The leaders have helped to inspire their peers through their workshops and allowed their voice to be heard whilst creating a sense of community for girls within their schools.
Some of the most positive aspects of the programme include improved consultation with girls, increased numbers of girls-only activities, and increased perceptions of health, fitness and physical activity levels among girls.
Our aim is to help shape and drive future work in participation in PE, physical activity and sport.