East of Scotland Para Sport Festival 2020 - CANCELLED due to COVID-19
The East of Scotland Para Sport Festival takes place on Friday 27th March 2020. More information and the entry form are available here.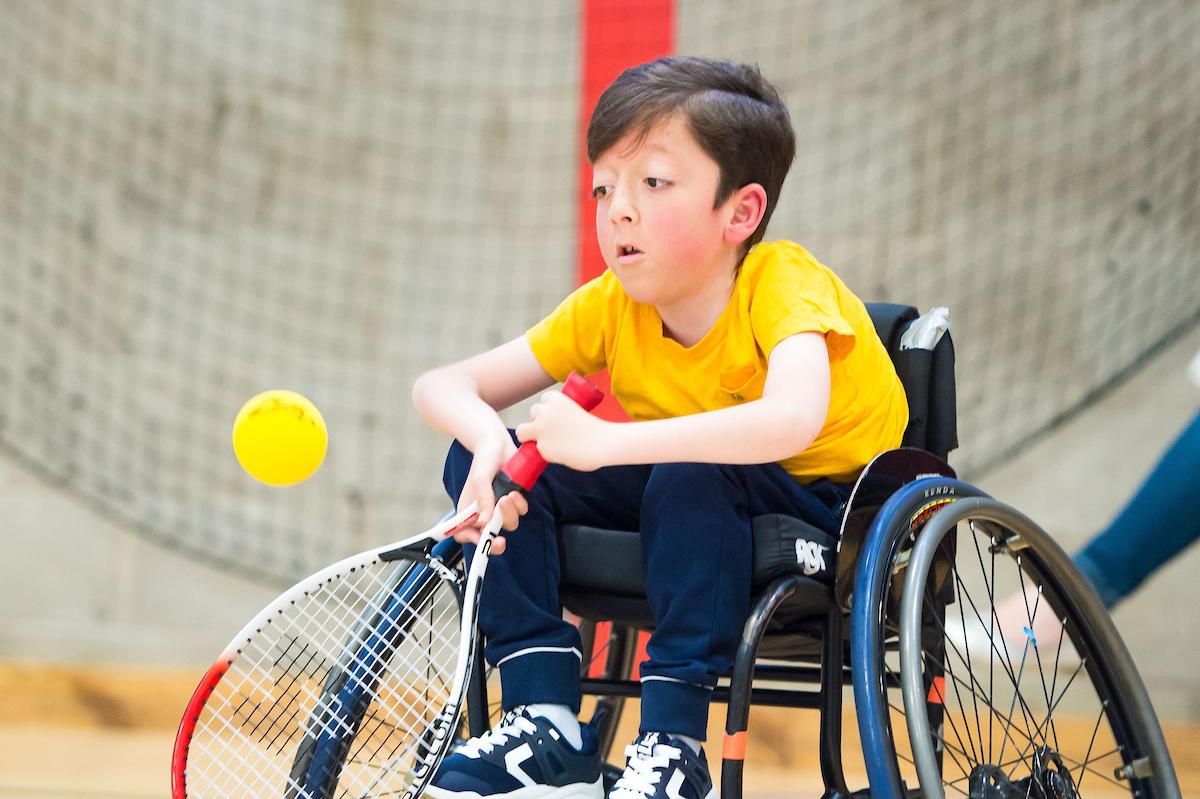 The annual Para Sport Festival is on the horizon for 2020, welcoming young people from across the East of Scotland with a physical, visual or hearing impairment and providing them with an opportunity to try a range of Para Sports, delivered by some of the best clubs and coaches across the country.
Details of this year's festival are:
Date: Friday 27th March 2020
Venue: Forrester / St Augustine's High School, Edinburgh
Time: Morning: 9.30am – 1.10pm (young people with a visual or hearing impairment)
Afternoon: 12.50pm – 4.30pm (young people with a physical impairment*)
Sports: Morning: Goalball, Judo, Swimming & Orienteering
Afternoon: Athletics (inc. Race Running), Football, Swimming & Wheelchair Basketball
*powerchair users are encouraged and welcome to attend and sports such as boccia, powerchair football will be offered.
The closing date for entries is Wednesday 18th March 2020. You can enter online here: https://www.cognitoforms.com/ScottishDisabilitySport/EastParasportFestival2020 or download a paper copy which can be found below in Related Documents.
Further Information
The event, previously named the Paralympic Experience Event, is entering its ninth year since inception prior to the London Paralympic Games in 2012.  This year's event is especially exciting as we look forward to the Paralympic Games in Tokyo between 25th August and 6th September, showcasing the considerable talents of thousands of para athletes from over 100 countries.
It is a fantastic opportunity for primary and secondary aged young people to experience some of the sports that are successfully showcased at the Paralympic Games.  The activities selected reflect the strong club structure in the region and will aim to ignite the transition from the event to more regular sporting activity with one or more of the session's being delivered. Several Scottish Governing Bodies of Sport (SGB's) have also expressed a desire in supporting the event over the years and this further emphasises the amount of collaborative work involved.
The festival is a partnership event between Scottish Disability Sport, Edinburgh Active Schools, Lothian Disability Sport, Borders Disability Sport, Edinburgh Leisure and the Active Schools Network who work together, along with local club coaches, to offer sessions in athletics (including race running) swimming, boccia, football, orienteering, wheelchair basketball, judo, goalball and more to the children and young people from East Lothian, Edinburgh, Midlothian, the Scottish Borders and West Lothian. This year's event will also be supported by the Celtic FC Foundation.
Video footage has been captured from previous festivals highlighting the aims and potential impact of the event.  We hope this footage will prove a useful tool in providing an accurate insight to the event - https://www.youtube.com/watch?v=JdkfhV4KwNc
If you have any questions surrounding this information then please contact SDS East Regional Manager Neal Herbert on 0770 939 3514 or neal.herbert@scottishdisabilitysport.com.