Active Schools Sportshall Athletics Event 2018
18 Midlothian Primary Schools took part over 4 events heats to compete for the overall Midlothian Active Schools Event Shield this January.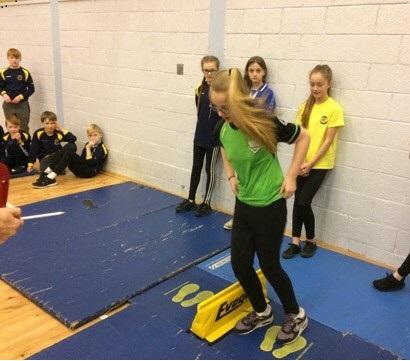 A total of 348 pupils from 18 Midlothian Schools displayed some amazing Athletics performances during 4 heats. The event took place at Gorebridge Leisure Centre and adopted a new format for 2018, which was recieved well by all schools and event staff. Schools were invited to bring a total of 20 pupils (10 boys & 10 girls) to each heat, taking part in 6 field events and 6 track events.
King's Park Primary School in Dalkeith were this years' winning school, with Newtongrange Primary coming a close second. These schools will now be invited to represent Midlothian at the regional Sportshall Athletics event which wil, this year, take place at the Jack Kane Centre in Edinburgh on Wednesday 21st February 2018.
Enormous thanks go to Lasswade Athletics Club for their support in running the Midlothian event.
We wish both schools the very best of luck at the regional event!