Active Schools Charity Christmas Walk & Run 2020
Following what has been a tough year, the team had decided to raise a donation towards the Midlothian food bank charity by completing a team walk & run.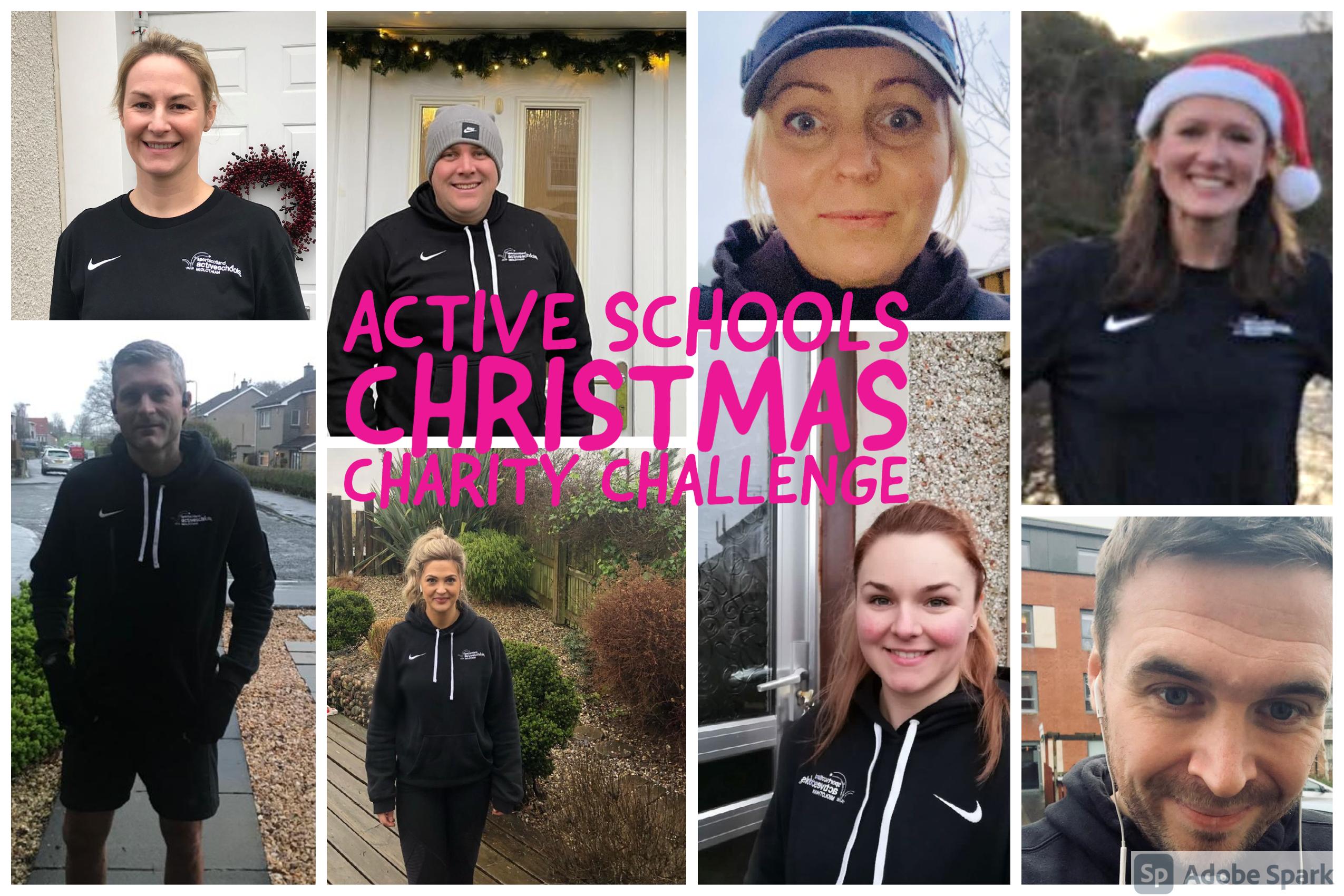 Team Members: Scott Montgomery, Judith Clyne-Parker, Danny Simpson, Kate Murray, Ewan Kennedy, Jenny Potts, Jenna McCandlish, Carolyn Cameron.
Each team member had given themselves the challenge of completing either a 5k or 10k walk or run in which turned out to be somewhat overcast and dark conditions during the weekend of 12th & 13th December. As the team were unable to run as a group, they had kept their progress, providing before and after photos along with the distances they had achieved. This was a great way of motivating each other and sharing encouragement as the team progressed over the weekend.
Although the team ran individually, the challenge brought an amazing team spirit and a sense of collective effort. Reflecting upon how many of us have had to adapt to such a challenging situation throughout this year, the team felt it was appropriate to finish it off by showing the positive impact sport & activity can have on mental health and its power in making each of us feel connected. With Christmas being a tough time for some, the team also wanted to express the importance of giving to others during what may be a difficult time for those who are less fortunate.
Collectively the Active Schools team managed to cover an amazing joint distance of 58km. Although Active Schools comprise of just eight coordinators, each team member gave a donation following their run, giving a total donation of £70 going towards the Midlothian food bank.
The team's efforts were in aid of raising awareness of the Midlothian food bank organisation which provides support to struggling families within the community and individuals who experience a crisis.
If you wish to give a donation, you can do so using the following link:
https://midlothian.foodbank.org.uk/give-help/donate-money/
The Active Schools team would like to wish everybody a safe and happy Christmas.